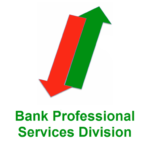 The Bank Professional Services Division is a deposit and loan generation program that helps banks differentiate themselves in their market areas and generate deposits and loans from within the desirable market segments of productive business owners and private practice doctors.  Participating banks become "$1,000,000 More Retirement Savings" partners of productive small business owners.
The Professional Services Division provides special-design depository and loan programs to highly productive, credit-worthy business owners and doctors who have $30,000, or more, of annual, pre-tax surplus business earnings and control over their employers.
The Professional Services Division Employer Cash Management Account accumulates an employer's pre-tax surplus business earnings on a monthly basis for allocation to compensation, to income and asset protection programs, and to separate qualified retirement plan bank trust accounts for defined benefit pension plans and for supplemental defined contribution plans.
The Professional Services Division Pension Accelerator Loan Program is a $250,000 credit line that enables productive business owners and doctors to accumulate $1,000,000 more retirement savings by age 65 than they would accumulate without the credit line.